On this and the following pages are posted pictures that have been donated by WAKY alumni and fans. Have some photos or WAKY promotional material to share? Drop us a line. Already scanned photos are preferred, but we'll be happy to scan actual photos and return them. Thanks to all who've contributed!


Direct Links to Other WAKY Photo Pages
2a
2b
3
4
5
6
7
8
9
10
11
12
13
14
15
16
17
18
19
20
*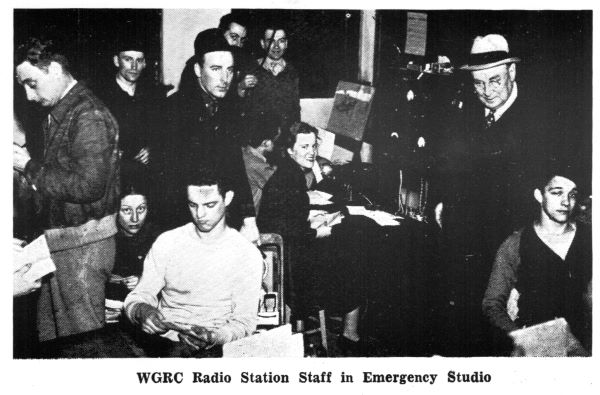 Before 790 AM in Louisville was WAKY, it was WGRC. This is the front of a postcard with a photo
of the WGRC staff taken during the Big Flood in 1937. Anybody recognize any of these folks?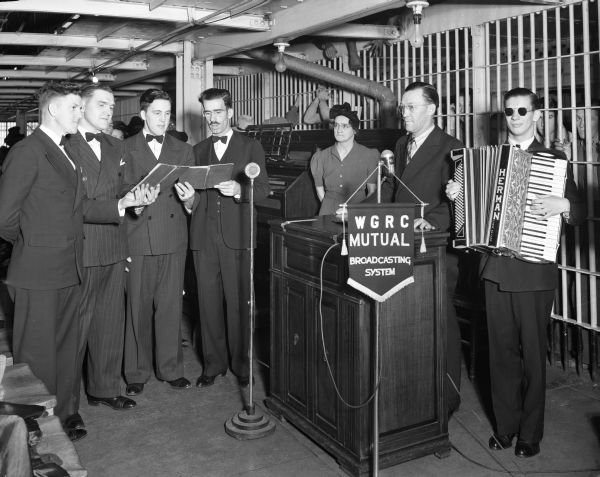 This photo was taken during a December, 1940 WGRC remote at the Jefferson County Jail.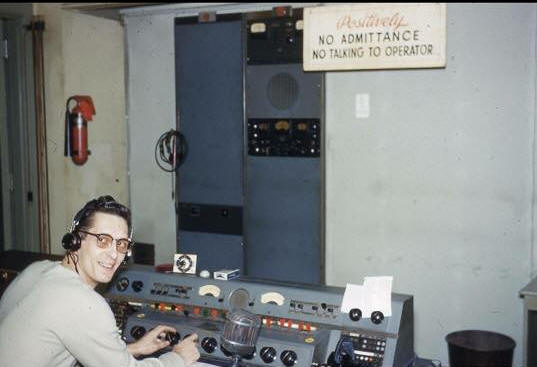 Control Engineer James Madison at the WGRC console (1957)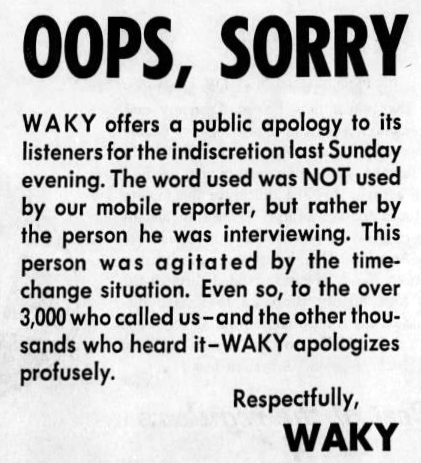 This ad appeared in the Courier-Journal on October 1, 1959.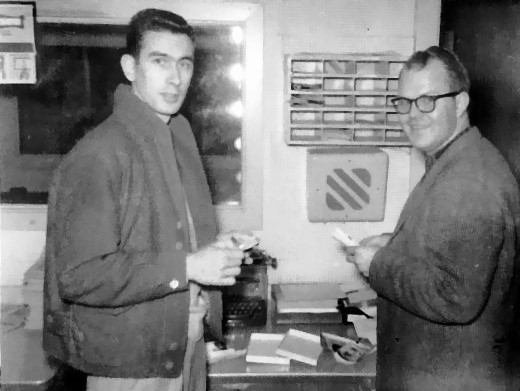 Hal Smith (L) and Bill Ward at WAKY (1960) - Hal Smith writes: "Just after this photo was taken, we were visited by Cassius Clay, who had just returned from the Rome Olympics where he won the gold medal. A photo was made of the occasion; I wish I knew what happened to it."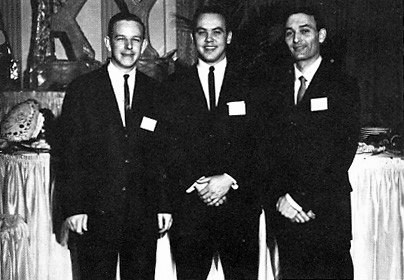 WAKY DJs Jack Sanders, Gene Snyder and Greg Mason (1962)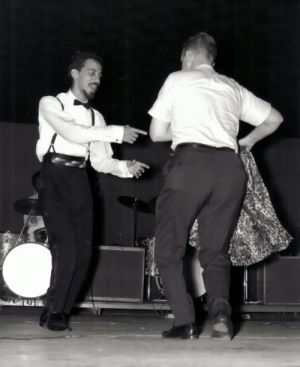 WINN's Adam Jones (L) with WAKY's Jack Sanders at a 1962 concert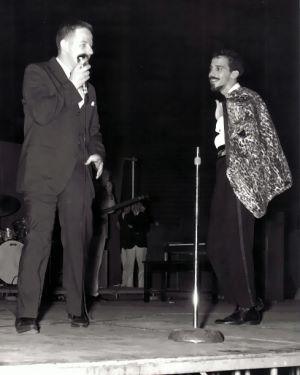 WAKY's Jack Sanders (L) with WINN's Adam Jones at a '62 concert; the Tokens are in the background.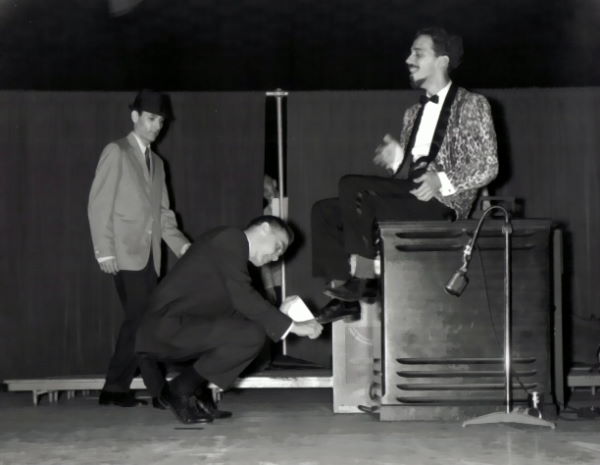 (L-R) Greg Mason, Gene Snyder, Adam Jones (1962)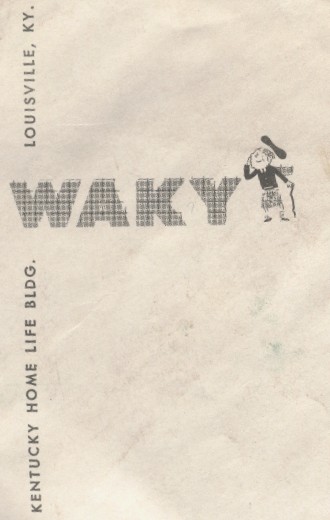 This is the left edge of a WAKY envelope used during the McLendon era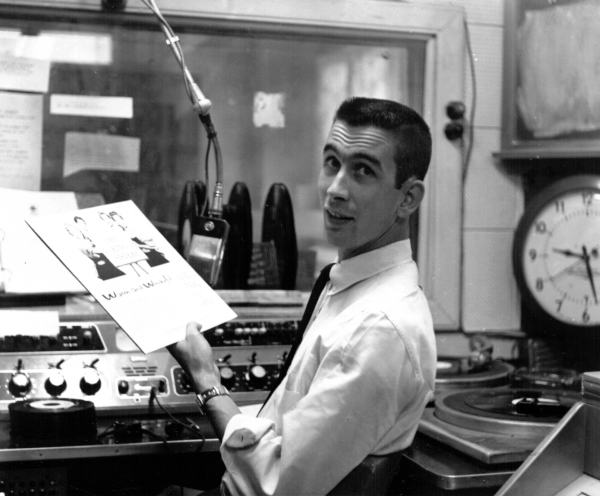 Hal Smith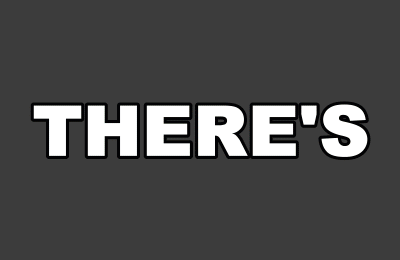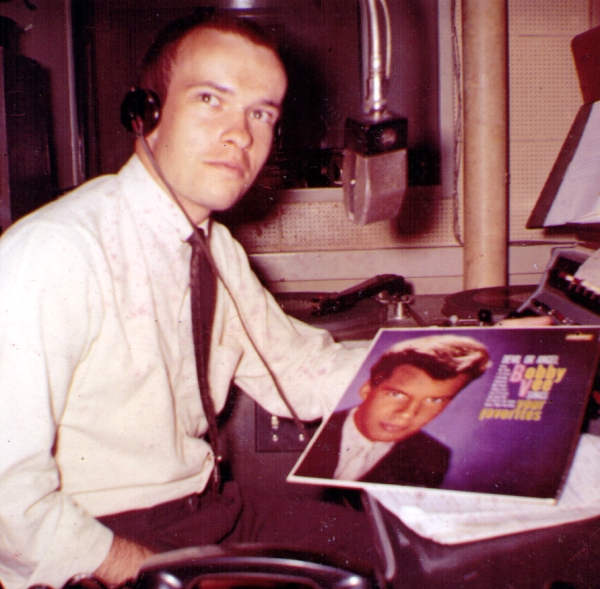 Jack Grady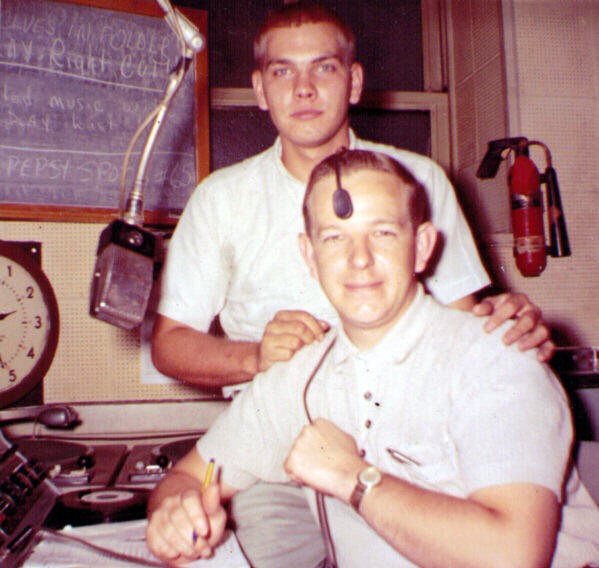 Jack Sanders (sitting) and engineer Todd Kirk
Jack Sanders (1963)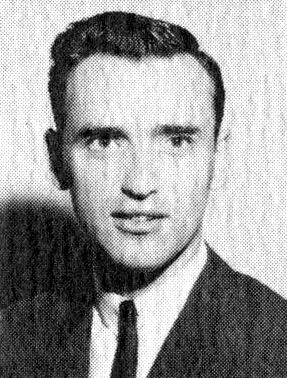 Jay Reynolds (1963)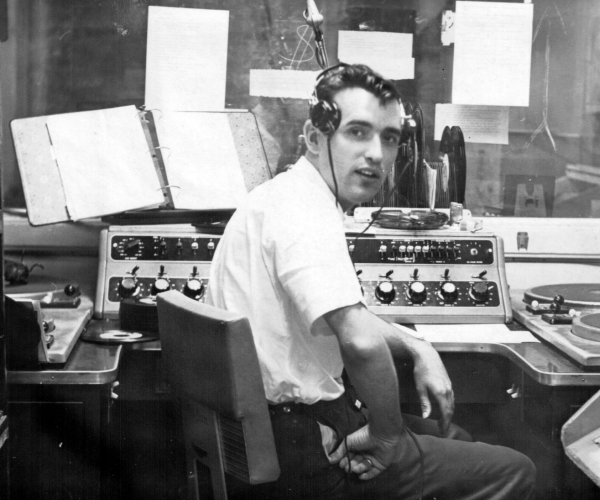 Jay Reynolds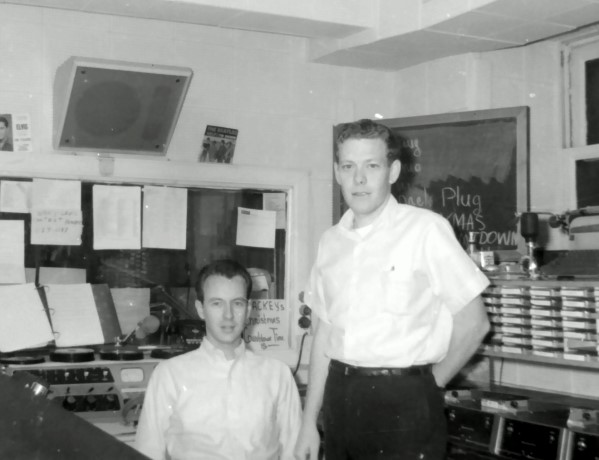 George Williams and Jack Daniels (1964)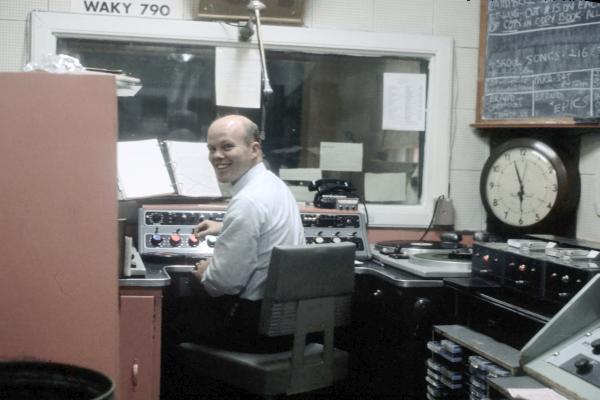 Jim Brand, probably 1964 or 1965, taken in the WAKY studios in the Kentucky Home Life Building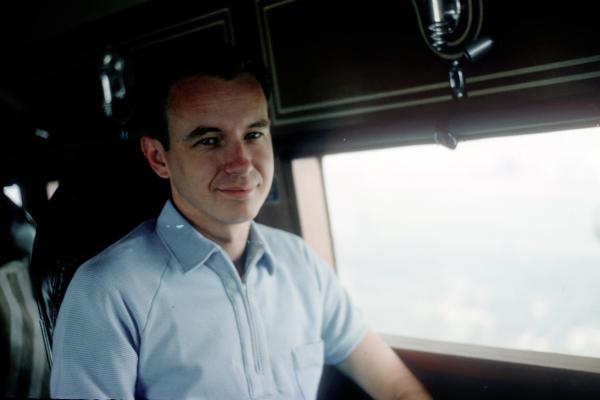 George Williams, November 1965. This photo was taken aboard a flight on the Ford Tri-Motor aircraft that WAKY DJs were afforded the opportunity to be passengers on. The classic plane was first built in 1926, and George and Tim Tyler were the DJs that took American Airlines up on the invitation.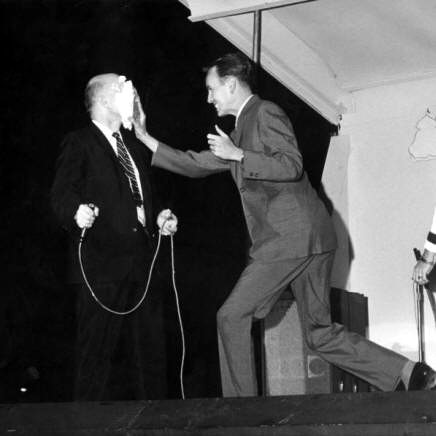 Jim Brand gets a pie in the face from George Williams (1965)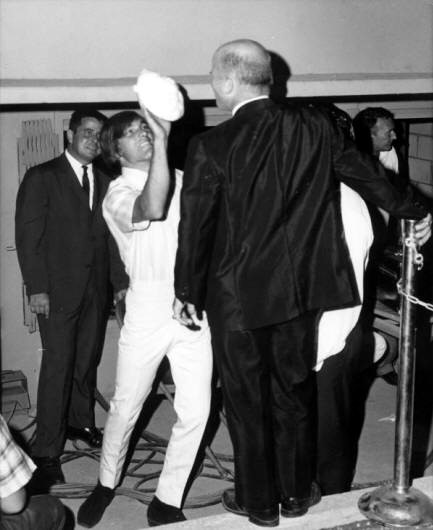 Jim Brand gets a pie in the face from Dennis Wilson of the Beach Boys (August 1965)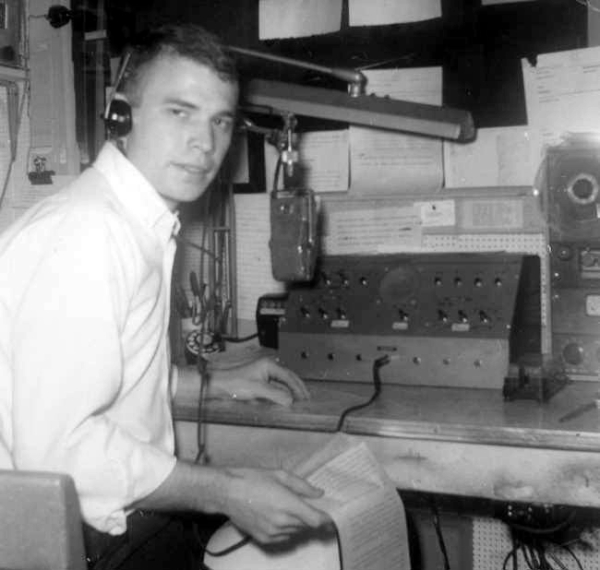 Newsman Byron Crawford in the WAKY news booth (late 1966). How about that news board?
"Look Ma, no pots!" Check out the Morse Code key to the right of the board.
Pressing this key fired the frantic beep sounds used to separate stories.